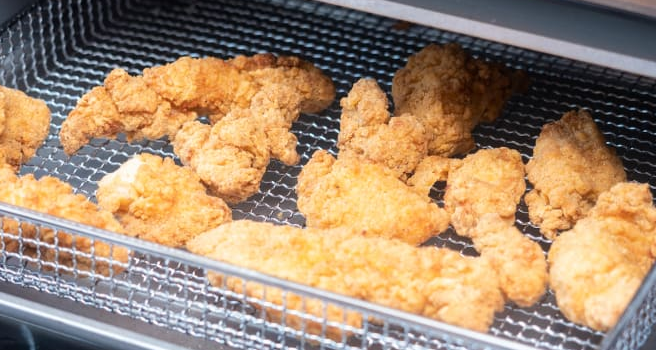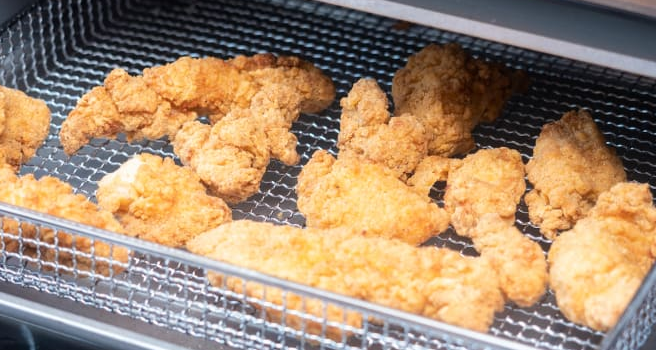 More and more air fryers keep popping up on store shelves. With the promise to cook up crispy yet juicy foods without all that bad-for-you fat,...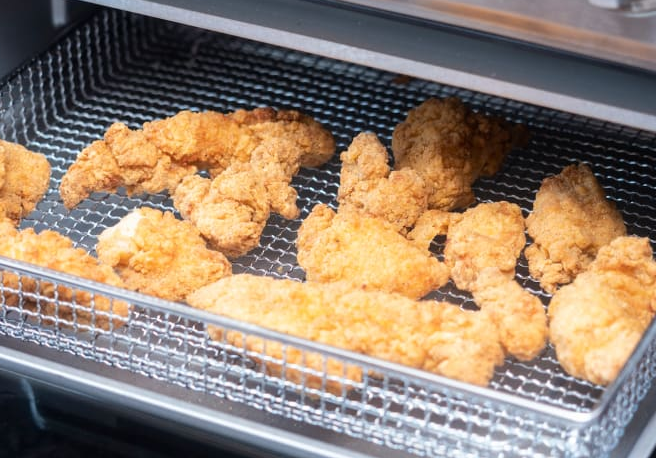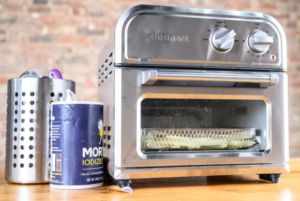 How We Tested
The Tester
Hi, I'm Sharon Franke, and I've been reviewing kitchen equipment for more than 30 years. Before that, I worked as a professional chef in NYC restaurants for seven years. Now I'm an avid home cook. While I've made French fries and pan-fried chicken cutlets countless times, they're not in heavy rotation in my house these days. Just like you, I want to avoid the oil and all that work that comes with frying. That's why I was thrilled to test air fryers and see if they could satisfy my hankerings for crispy food, fat, and fuss-free.
The Tests
To find the best air fryers, I tested 13 of them, plus four toaster ovens with air frying capabilities, and the Ninja Foodi, which combines an air fryer with a multi-cooker. Each appliance was rated on how well it cooked fresh and frozen French fries and chicken nuggets. Since this is a category still relatively new, you'll be relying on the manual to get started. I checked to see if each explained how to use the product thoroughly, provided guidelines for cooking specific foods, and included recipes. I considered how easy it was to use the controls, slide the basket in and out, and of course clean up. As you may not want to use your air fryer daily or even weekly, I checked to see how easy it would be to stash away, too.
How Does an Air Fryer Work?
For starters, air fryers are not actually fryers, but rather countertop convection ovens that circulate hot air around foods in a basket. Using at most a half tablespoon of oil, they definitely brown and crisp up food but not as evenly as frying. And things don't always come out with the same combination of all-over crunchiness and perfect tenderness as they do when they're dropped in hot oil. However, air fryers don't require more than a few minutes to preheat, which means from start to finish they deliver the goods faster than deep- or oven-frying. Plus, I discovered they didn't give off any cooking odors, so your house never smells like a chicken shack.
The best air fryers can also be used as an oven to cook meats, casseroles, or even baked goods. They are, of course, limited by their size and don't offer any advantage here over a traditional oven. But if you use your oven for storage, it tends to heat up the kitchen, or you often wish you had an extra oven, an air fryer can come in handy. One thing to know: These kitchen tools are big and oddly shaped, so they take up a lot of countertop space and aren't easy to store.
Bottom line: If you find crispy foods irresistible but want to avoid the fat, an air fryer might be just what you're looking for.
What Kind of Recipes Can You Make in An Air Fryer?
It depends on how creative you can get! Meats, vegetables, and even baked goods can work in your air fryer. Plus there are tons of air fryer recipe books on the market now.
Some popular options include:
Vegetables such as potatoes, carrots, squash—essentially anything you would roast on a baking sheet
Meat dishes, such as breaded chicken, battered chicken, bacon, burgers, and hot dogs
Frozen foods like chicken nuggets, mozzarella sticks, onion rings, and french fries
Baked goods such as donuts, fritters, and funnel cake
Air-Frying Tips
Reviewed cooking staff writer Valerie Li offers this air-frying advice:
Preheat the air fryer before cooking. Since an air fryer is basically a compact convection oven, the preheating stage can help prevent food from over-cooking. In general, preheat at 375°F for three to five minutes, depending on the size of the fryer.

Use baking powder if you are making chicken wings. By coating the wings in baking powder, the peptide bond in chicken skin will break down due to an increase in the pH level. This will allow the chicken skin to become crispy and brown.
Lay all food as flat as possible. An overly-crowded frying basket can lead to unevenly fried foods and unwanted burns. To avoid this, make sure you divide the food and cook only small batches at a time. This is especially important if you're heating frozen fries—the water can make them soggy!
Frying starchy food produces acrylamide. One common way to decrease starch content is to blanch ingredients before cooking.
---
Other Air Fryers We Tested